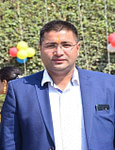 Rajnish Kumar
Rajnish kumar ( B.tech and MBA ) . having corporate experience in India & Overseas , of 13 year in Telecom domain. Started PVRAQUA 2 year back with Pond culture & cage culture, as well as running Innovation centre for Training of Fish Farming ( Seed Stocking to Sale ) with High technology & Proven methods .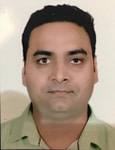 Vijay Gautam
16 year of corporate experience in telecom. He worked with mostly telecom giants like Ericsson , Nokia, Hutch , Reliance , Airtel. By profession he is an engineer with PGDBM from IMT Ghaziabad . He started his entrepreneurship journey with PVR Aqua 2 years back.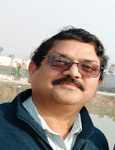 Dr.Sanjay Srivastava
Dr.Sanjay Srivastava ( Phd in Fishery ) and having more than 35+ year experience in aqua industry ( Breeding and Culture ) .Awarded with numerous Awards from State govt & renowned Institute of fishery across India .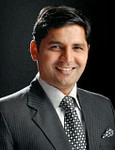 Navneet Kumar
Navneet Kumar is a BHMCT & MBA with 11 years of experience in Hospitality Industry.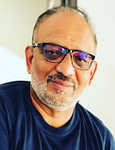 Krishnakumar Ranganathan
Krishnakumar Ranganathan: Innovator, New Product Development : With 35 Years of experience in the field of New Product Development, Sales & Marketing Conceptual & Consumer, FMCG products. After Engineering (Automobile), Served National & MNC companies for 22 years and later transformed to Entrepruner with core focus on Clean Water Management, Water Bodies like Lakes & Ponds, ETP,Sewages.Experience & Experiencing AQUACULTURE & POULTRY segment since 15 years. Addressing the Pain Points of Farmers through Innovative New Product.Developed World First & Finest Thermo Regulated Aeration Systems .